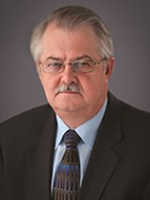 terry barr 150x200 dd268Terry Barr
Senior Director, Knowledge Exchange Division, CoBank

Terry Barr, a nationally recognized agricultural economist, is Senior Director for CoBank's Knowledge Exchange Division, an information- and knowledge-sharing initiative created in 2009. Previously, Barr served as Chief Economist for the National Council of Farmer Cooperatives in Washington, DC. Prior to joining NCFC, he held several positions during a 14-year tenure at the U.S. Department of Agriculture (USDA). He served as chairman of the World Agricultural Outlook Board, which is responsible for coordinating USDA's commodity forecasts and for publishing its monthly World Agricultural Supply and Demand Estimates. Barr has also served in the Office of the Secretary of Agriculture as director of economic analysis, where he prepared economic analyses and assessments of the impacts of alternative farm policy options and decisions. Barr holds a doctorate in economics from Washington State University.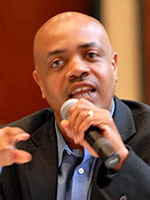 cornelius blanding 150x200 82e5dCornelius Blanding
Executive Director, Federation of Southern Cooperative/Land Assistance Fund

Cornelius Blanding is Executive Director of the Federation of Southern Cooperatives/Land Assistance Fund. He has more than 10 years of experience managing diverse, rural development projects that include recruitment, volunteer mobilization and measurement and evaluation. Prior to serving as the Federation's Director of Marketing and International Development, Blanding was a development project manager for nearly a decade, spearheading special initiatives in Africa, the Caribbean and the southern U.S., including disaster relief initiatives after Hurricane Katrina and the 2010 earthquake in Haiti. Blanding also directed a U.S. Department of Labor funded rural workforce development project, and headed a project with the Natural Resources Conservation Service on conservation practices and easements for Federation member farmers. Blanding works closely with the Federation's Cooperative Development Team in nationally and internationally promoting the cooperative movement.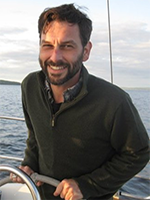 rob brown 150x200 440edRob Brown
Director, Business Ownership Solutions

Rob Brown is the Director of Business Ownership Solutions (BOS), a program of the Cooperative Development Institute that promotes employee ownership and works with business owners and their employees to facilitate conversions. He was part of the advisory group that successfully converted three retail businesses into the Island Employee Cooperative, which is now the largest worker co-op in Maine and the second largest in New England. He has also organized mobile home park residents to convert investor-owned parks into resident-owned cooperatives. Brown participates in several national networks promoting the strategy of employee ownership conversion and best practices in the field, including as a 2015 DAWI Cooperative Developer Fellow and as a member of the Workers to Owners Collaborative. He studied economic development policy at the University of Maine and College of the Atlantic, and has a diverse background in policy research, advocacy and organizing, as well as non-profit and for-profit business development. Over the years, he has been a featured speaker at many national events, including as a William Jefferson Clinton Distinguished Lecturer at the Clinton Presidential Library and School of Public Service. Brown lives with his wife and son in Northport, Maine.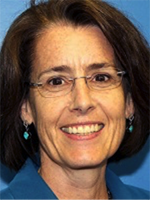 conway 500x333 587aeMaureen Conway
Vice President for Policy Programs, Aspen Institute

Maureen Conway is Vice President for Policy Programs at the Aspen Institute and Executive Director of the Institute's Economic Opportunities Program (EOP). Conway founded EOP's Workforce Strategies Initiative (AspenWSI) and has headed up workforce research at the Aspen Institute since 1999. She leads a team of researchers and consultants in a variety of initiatives to identify and advance strategies that help low-income Americans gain ground in today's labor market. A featured speaker at numerous national and regional conferences, she is a nationally recognized expert in industry-specific workforce development and has been quoted in a variety of news media including the New York Times, Wall Street Journal, National Journal and National Public Radio's Marketplace. Under her leadership, EOP's Workforce Strategies Initiative has investigated the outcomes of sectoral workforce development, provided innovation seed grants to leading programs in order to illuminate promising practices and explored key operating features of programs in specific industry sectors. Recently, Maureen led the creation of the Working in America and Reinventing Low Wage Work speaker series at the Aspen Institute, bringing together voices from business, worker advocacy, media, academia and others to discuss the challenges experienced by many in today's labor markets and new ideas for addressing these challenges.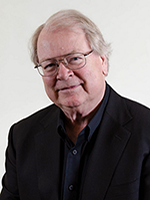 cook 150x200 6ed3aMichael L. Cook
Robert D. Partridge Endowed Professor in Organization Economics, Division of Applied Social Sciences, University of Missouri

Michael L. Cook is the Robert D. Partridge Endowed Professor in Organization Economics in the Division of Applied Social Sciences at the University of Missouri. His research activities include work in more than 60 countries and 100 published works. Cook is a Senior Fellow with the Contracting and Organizations Research Institute (CORI) at MU. His primary research addresses the ownership costs of vaguely defined property rights in patron-owned and controlled enterprises. Cook's greatest interest is in developing a global network of scholars and practitioners with interest in understanding the strengths and challenges confronted by patron-owned organizations in food and fiber chains. This interest allows him to travel the world to conduct and share comparative studies regarding how institutions of collective action lead to improvement of the socio-economic well-being of their patron-owners. This research and outreach work is embedded into programs of the Graduate Institute of Cooperative Leadership (GICL), for which he serves as Executive Director. In May 2012, Cook was inducted into the Cooperative Hall of Fame; in 2015, he received the Frederick B. Mumford Outstanding Faculty Award.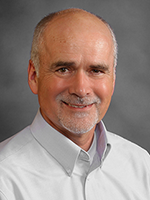 vern dosch 150x200 f3a78Vern Dosch
President and CEO, National Information Solutions Cooperative

Vern Dosch is President and CEO of the nearly fifty-year-old technology business National Information Solutions Cooperative (NISC). An industry leader in providing advanced, integrated IT solutions, NISC develops and supports technology solutions that enable its member-owners to excel in customer service, maximize diversification opportunities and compete effectively in the changing utility and telecommunications industries. The compelling story of NISC's three-pronged approach to success—the cooperative business model, servant leadership and shared values—is the subject of Dosch's 2015 book, Wired Differently. Before assuming the role of President and CEO at NISC, Dosch served as its General Manager. From 1986 to 1993, he served as Business Manager of NISC. Prior to that, he served as General Manager of North Central Data Cooperative (NCDC) for seven years. From 1979 to 1985, he was employed with Basin Electric Cooperative in Bismarck, North Dakota, where he served as a Financial Analyst and a Leverage Lease Management Analyst. His utility business career began in 1975 with a distribution cooperative in Bismarck. Dosch holds a bachelor's degree in Science and a master's degree in Management from the University of Mary in Bismark.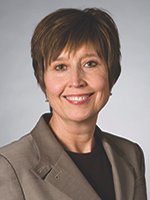 amy gales 150x200 copy 82c59Amy H. Gales
Executive Vice President, Regional Agribusiness Banking Group, CoBank

As head of the Regional Agribusiness Banking Group, Amy Gales is responsible for the bank's middle market U.S. agricultural cooperative customers and lending relationships with Agricultural Credit Associations. She oversees the delivery of credit and other financial services to these customers, and is in charge of building CoBank's business relationships with Farm Credit System partners. Gales is a member of CoBank's Management Executive Committee and serves on the Farm Credit Leasing board. Prior to assuming this role, Gales was responsible for managing the agribusiness lending operations of CoBank's Central Region, supporting lending in eight Midwestern states. She began her career with the former St. Paul Bank for Cooperatives, working directly with local cooperative customers in a variety of positions over a 14-year period. Subsequently she served as the chief executive officer of a grain and farm supply co-op in southern Minnesota and as executive director of an agricultural development center in South Dakota. She returned to banking in 2002, working in leadership posts at both Commerce Bank and Wells Fargo. She returned to CoBank in 2007 as regional vice president in the Minneapolis banking center. Gales also serves on the Retirement Trust Committee that oversees the retirement programs for CoBank and several other affiliated Farm Credit partners. She is a member of the board of directors of Food Bank of the Rockies and serves on its executive and audit committees.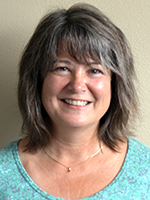 gasaway 150x200 c9affDiane Gasaway
Executive Director, Northwest Cooperative Development Center

Diane Gasaway is the Executive Director for the Northwest Cooperative Development Center (NWCDC). NWCDC is a nonprofit organization devoted to assisting new and existing cooperative businesses, from daycare centers to renewable energy. The Center's primary focus is cooperative education and business development. Gasaway became involved with the cooperative movement in 2000 through her work with the Washington Rural Electric Cooperative Association (WRECA) as their Office Manager/Legislative Assistant. In 2003, she joined NWCDC. Since then, the organization has grown from two to ten employees, tremendously increasing its capacity to provide technical assistance to new and existing cooperative business ventures. Prior to WRECA, Gasaway spent 13 years in the banking industry. She received her Masters of Public Administration program from The Evergreen State College.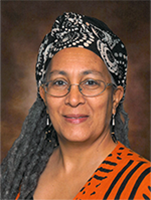 jessica gordon 150 copy 6fec2Jessica Gordon Nembhard
Associate Professor of Community Justice and Social Economic Development, Department of Africana Studies, John Jay College, City University of New York (CUNY)

A cooperative ambassador, political economist and community economic development expert, Dr. Jessica Gordon Nembhard is author of Collective Courage: A History of African American Cooperative Economic Thought and Practice (Pennsylvania State University Press, 2014). The result of 15 years of incisive research, the book solidifies Gordon Nembhard as a historian of cooperative empowerment and transformation within low-income and minority communities. Gordon Nembhard is Associate Professor of Community Justice and Social Economic Development in the Department of Africana Studies at John Jay College, City University of New York (CUNY); Director of John Jay's McNair Post-Baccalaureate Achievement Program; and an affiliate scholar with the Centre for the Study of Co-operatives at the University of Saskatchewan, Canada. She is also a 2016 inductee to the Cooperative Hall of Fame.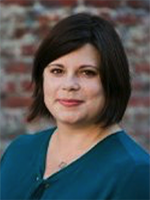 hoover 150x200 1cfb9Melissa Hoover
Founding Executive Director, Democracy at Work Institute

Melissa Hoover is the founding Executive Director of the Democracy at Work Institute, the think-and-do-tank that expands worker cooperatives as a strategy to address economic and racial inequality. A leader in the worker ownership movement for over 15 years, Melissa helped start and grow the U.S. Federation of Worker Cooperatives, the national grassroots membership organization for worker-owned businesses. She was a cooperative business developer for many years with the Arizmendi Association of Cooperatives in Oakland, doing business and capital planning, training cooperative members, and serving as CFO in the first year of each startup's operations. She currently sits on the Board of Directors of The ICA Group/Local Enterprise Assistance Fund, The Working World and Safe Passages, and serves as a strategic advisor to foundations, investors, nonprofits, unions, local governments and other organizations that want to incorporate worker ownership into their economic development and community wealth-building programs.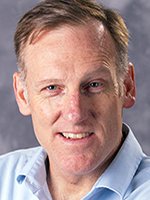 brent hueth 150x200 d0f8cBrent Hueth
Associate Professor of Agriculture and Applied Economics, University of Wisconsin – Madison

Brent Hueth is associate professor of Agricultural and Applied Economics at the University of Wisconsin-Madison where he directs the Center for Cooperatives and Federal Statistical Research Data Center. His teaching focuses on cooperative organizations, agricultural markets and applied microeconomics. Hueth is currently leading research projects on cooperative governance, behavior and performance, and on the economic impact of cooperatives on the U.S. economy. Other recent research topics have included incentive pay for CEOs in cooperative firms; cooperative conversions, failures and restructurings; and the role of the cooperative bargaining association. His research has been published by the American Journal of Agricultural Economics, the Journal of Economic Behavior and Organization, and the Journal of Regulatory Economics, among others. After receiving his Ph.D. in Agricultural and Natural Resource Economics from the University of Maryland-College Park, Hueth spent two years at the University of California-Berkeley as a Research Economist. He was an Associate Professor in the Department of Economics at Iowa State University for eight years prior to joining the University of Wisconsin-Madison.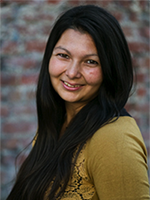 camille kerr 150x200 52adaCamille Kerr
Associate Director, The ICA Group

Camille joined The ICA Group as its Associate Director in June of 2016, where she partners with community-based organizations, labor unions and worker centers, local governments, CDFIs and other organizations to design and implement scale-oriented business development initiatives to effect meaningful change for low-wage workers and the communities where they live. Since its founding, ICA has helped start more thirty worker co-ops and social enterprises, helped dozens of companies convert to worker ownership, and saved or created over 10,000 jobs. Previously, Kerr worked at the Democracy at Work Institute and the National Center for Employee Ownership. She writes and speaks frequently on ESOPs, worker cooperatives, democratic governance, platform cooperatives and other topics related to alternative ownership structures. She earned a J.D. from the University of Cincinnati College Of Law, where she graduated cum laude.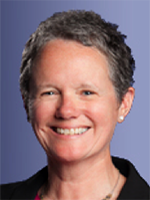 mahoney 150x200 a5b70Rosemary Mahoney
Principal, Mahoney Consulting, LLC

Rosemary Mahoney is Principal of Mahoney Consulting, LLC and specializes in nonprofit and cooperative business planning and strategic advising. She brings 30 years of experience both as a cooperative CEO and a nonprofit executive director to her work, which includes international cooperative development projects and cooperative and nonprofit projects in the U.S. Mahoney brings strong volunteer management experience and an international perspective to her nonprofit consulting via her current work with the International Finance Corporation and her former work as Regional Director for Volunteers in Overseas Cooperative Assistance in the Czech Republic, Slovakia and Hungary. Mahoney is the former CEO and current Senior Advisor of CoMetrics. Prior to joining CoMetrics, Rosemary worked as a consultant on international cooperative development projects and cooperative business development projects in the United States. She was a founding partner of MainStreet Cooperative Group, LLC, director of New Venture Development for Cooperative Solutions, LLC, and executive director of Cooperative Development Services (CDS).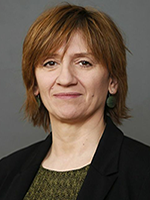 sonja novkovic 150x200 91548Sonja Novkovic
Academic Director, Cooperative Management Education Program, Saint Mary's University

Sonja Novkovic is a Professor of Economics and Academic Director of the Cooperative Management Education Program in the Sobey School of Business at Saint Mary's University in Halifax, Nova Scotia. Her research interests are in the field of economic democracy, including labor-managed and cooperative firms, social economy, and comparative economic systems. She has applied evolutionary economics and learning via genetic algorithms as tools of modeling adaptive economic agents. She is Chair of the International Co-operative Alliance's Committee on Co-operative Research, and past president of the International Association for the Economics of Participation (IAFEP). Novkovic earned her Ph.D. in Economics at McGill University, her M.A. in Economics at the University of Guelph, and her B.A. in Economics at the University of Novi Sad.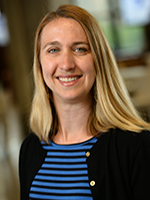 allison powers 150x200 a7656Allison Powers
Program Officer, Capital Impact Partners

Alison Powers is a Program Officer at Capital Impact Partners, a national Community Development Financial Institution that invests capital and commitment to help people and communities break the barriers to success. As part of its larger mission-driven efforts, Capital Impact encourages co-op development, with a focus on how co-ops can better support low-income communities. As Program Officer for cooperatives, Alison works to amplify the potential of the co-op model for all people through technical assistance, grant funding, and financing for capital projects. Prior to Capital Impact, Alison spent 10 years Director of Member Services and Grants Manager at the Urban Homesteading Assistance Board, where she helped create and sustain low-income cooperative housing in New York City.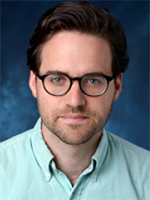 nathan schneider 150x200 924deNathan Schneider
Scholar in Residence of Media Studies, University of Colorado-Boulder

Nathan Schneider is a Scholar in Residence of Media Studies at the University of Colorado-Boulder and a reporter who writes about religion, technology and resistance. His current project is an exploration of models for democratic ownership and governance for online platforms in the wake of a major conference he co-organized at the New School in 2015, Platform Cooperativism. He is the author of two books, God in Proof: The Story of a Search from the Ancients to the Internet and Thank You, Anarchy: Notes from the Occupy Apocalypse, both published by University of California Press. His articles have appeared in The Chronicle of Higher Education, The New Republic, Harper's Magazine, The Nation, The Catholic Worker, Religion Dispatches and other outlets. He writes a column for America, a national Catholic weekly, as well as a finance column for Vice magazine. Media appearances have included The Takeaway, Democracy Now, On Being, HuffPost Live and The Brian Lehrer Show. As an editor, Schneider co-founded the news website Waging Nonviolence and helped relaunch the online literary magazine Killing the Buddha. He has also helped organize projects with the Social Science Research Council about religion and media since 2008, including The Immanent Frame and Frequencies. Schneider holds two degrees in religious studies, a master's from the University of California, Santa Barbara, and a bachelor's degree from Brown University.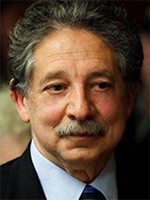 soglin 150x200 74c60Mayor Paul Soglin
Mayor, City of Madison, Wisconsin

Mayor Paul Soglin is the 51st, 54th and 57th Mayor of the City of Madison, elected for tenures in 1973, and again in 1989 and 2011. He is now serving in his 20th year. His tenure is noted for a major commitment to public transit with record setting Madison Metro ridership levels; the design and construction of the State Street Mall, resulting in one of the strongest downtown locally owned retail sectors; and the development of Madison's Civic Center, which evolved into the Overture Center for the Arts. Mayor Soglin's priorities include measuring city projects against the finest standards for livability, equity and sustainability, and ensuring that all basic needs are within walking distance of every neighborhood. He believes that a healthy city with a strong inclusive economy is based on creating a sense of place, walkability and social cohesion. During his tenure, Madison was ranked the best city in the United States by Money Magazine, Livability and the AngelouEconomics (AE) 2015 Community Progress Index. Under Mayor Soglin's leadership, Madison is committed to creating a food accessible community, building public markets and food hubs, and eliminating the critical racial and ethnic disparity in educational achievement, income, jobs, housing and incarceration.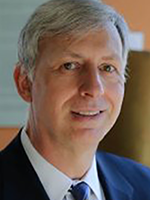 russell tucker 150x200 195aaRussell Tucker
Chief Economist, National Rural Electric Cooperative Association

Russell Tucker is Chief Economist at the National Rural Electric Cooperative Association (NRECA) where he provides economic analysis of electric cooperative issues. Significant projects include simulation modeling of the impacts of EPA carbon regulation, "Affordable Electricity: Rural America's Economic Lifeline," "Rate Strategies for 21st Century Challenges," and "Affordable Electricity and Economic Development: The Role of Electric Cooperatives in the 21st Century." Prior to joining NRECA in 2008, Russell held several economic and public policy analysis positions at the Edison Electric Institute addressing electric industry restructuring, wholesale markets development, electric transmission pricing and climate change. He has a Ph.D. in economics from The George Washington University, an M.A. from the American University, and a B.S. from Virginia Commonwealth University.