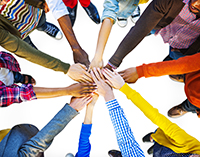 hands 200 7821cCooperatives around the world operate according to the same core principles and values, adopted by the International Co-operative Alliance in 1995. They include: Voluntary and Open Membership, Democratic Member Control, Members' Economic Participation, Autonomy and Independence, Education, Training and Information, Cooperation among Cooperatives and Concern for Community. The cooperative movement traces the roots of these principles back to the first modern cooperative founded in Rochdale, England in 1844.



---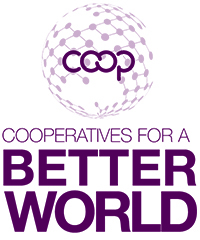 CBW logo2 200 b8e13Cooperatives for a Better World is a global movement of people working to elevate themselves and move beyond the inequalities of the 20th century and into an era of innovation and sustainability. Through the cooperative business model, together we can secure a more equal, equitable and stronger future.

Cooperatives for a Better World is a not-for-profit organization with the mission to spread the benefits of the cooperative business model through educational and inspired storytelling. Cooperatives for a Better World presents the cooperative business model as the method to advance sustainable economic and social development. Cooperatives for a Better World operates as a platform to explore the global cooperative story and connect the wide variety of sectors, sizes and countries in which cooperative enterprises exist and the contributions they make to the their economies and communities. Increased engagement and participation with the cooperative business model will help build a better world for everyone.



---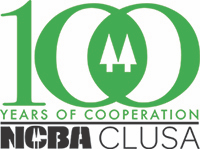 100 yr logo toolkit copy 4e4faOne enduring, fundamental, universal truth has shaped the world throughout the ages: We can accomplish more by cooperating and working together than we can by working alone. For 100 years, the National Cooperative Business Association CLUSA International (NCBA CLUSA) has focused on protecting, promoting and advancing the cooperative business model, which places people before profit, community before industry and principles before the bottom line.

To celebrate a century of cooperatives that build a better world, visit our 100th Anniversary microsite, where you'll find member profiles, opinion pieces by leading cooperative voices, podcasts, a co-op timeline, infographics, videos, social media graphics and more. You can even sign up to host a local screening of "In the Spirit of Cooperation," a Visionaries documentary on the impact of cooperatives worldwide coming to PBS stations in Fall 2016.



---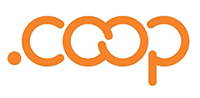 dotcoop logo 200 3000cIn collaboration with the International Co-operative Alliance and Domains.coop, NCBA CLUSA's OwnIt: Your Work. Your Identity. campaign provides cooperatives in the U.S. resources to communicate the value of their co-op identity to members and consumers. The campaign website features an expanding toolkit of videos, templates, posters, social media graphics and more that highlight the value of using the .coop domain and the COOP marque as effective tools to differentiate cooperatives from other types of businesses.

When a cooperative uses a .coop domain, displays the COOP Marque and joins NCBA CLUSA, it is choosing to make a commitment to its purpose and a statement about its identity. It's choosing to #OwnIt.



---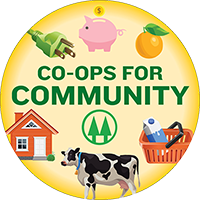 coop scout patch toolkit d1d43Developed by Cabot Creamery Cooperative in collaboration with NCBA CLUSA, the Co-ops for Community Scout Patch Program is designed to introduce boys and girls to cooperatives. Participating scouts will learn the benefits of the co-op business model, be inspired by its values and principles, build leadership skills and support community connections.

The Program Activity Booklet below provides parents and group leaders with a range of age-appropriate learning activities, such as visiting a local co-op and even creating your own co-op business. A pilot of the program will launch in North Carolina in Fall 2016 through a collaboration between the Cooperative Council of North Carolina (CCNC) and the Girl Scouts of the North Carolina Coastal Pines.
Downloadable Resources
Once your group has completed the activities in the Program Activity Booklet, fill out this online survey to receive your FREE Co-ops for Community patches and treat pack! For details, email Amanda Schlott at This email address is being protected from spambots. You need JavaScript enabled to view it..
---